Woodthorpe Joinery specialises in supplying made to measure blinds and shutters in Wanstead E11, Woodford E18 and the surrounding areas. We are a family run business with more than 40 years shared experience in the manufacture and installation of quality joinery products.
We concentrate on providing custom-built wooden venetian blinds and wooden shutters from Chingford (our workshop and office location). A vast range of fabrics are also available which allows our customers to choose the Vertical, Roman or Roller Blinds that match or enhance the existing decor.
Hi, my name is Gareth Woodthorpe Browne, My brother Justin and I have been business partners since 2011. I am responsible for the installation team and ensuring the highest quality, throughout the whole process of supplying your shutters. I have been involved in joinery and furniture production for more than 25 years.
I am Justin Woodthorpe Browne and I started the business with my brother Gareth in 2011. Having spent over 30 years in the furniture and joinery industry, I am responsible for the customer service and sales within the company, making visits to customers and explaining how our products work and the different options. 
I'm Laura a cousin of Justin and Gareth.  I joined Woodthorpe Joinery in 2013 and liaise with our customers to arrange the fittings and manage the stock from our suppliers. I also take on ad hoc projects depending on the needs of the company at the time and manage the Social Media. 
I've got 15 years' experience in administration working in various job roles in different sectors from an Eye Laser Surgery company to a Patient Administration Manager in a private hospital group. I have a flexible working arrangement whilst raising my daughters. 
I'm Kelly the Accounts Officer at Woodthorpe Joinery Ltd. I joined the company in 2015. I'm responsible for the financial tasks and ad hoc projects.  
I have fifteen years' experience working in finance. Previous roles include Office Manager at a lift refurbishment company and nearly ten years as the Finance Manager for a national independent tribunal. I achieved my AAT to technician level in 2010. 
I've been a family friend since secondary school and like Laura, I am able to work flexibly around my young family.
I'm Ian, I joined Woodthorpe Joinery in 2013. I went to School with Justin & Gareth and have known their family all my life. I install the shutters and blinds for the company and also carry out surveys and appointments.  
Previously I worked in engineering, carpentry and joinery.
We appreciate your feedback
Checkatrade is an independent review company that verifies all reviews, please look at our latest comments and see the positive feedback.  
They check that we have our liability insurance, no CCJ's, our ID, relevant qualifications and Trading History. We have been a member since 2013.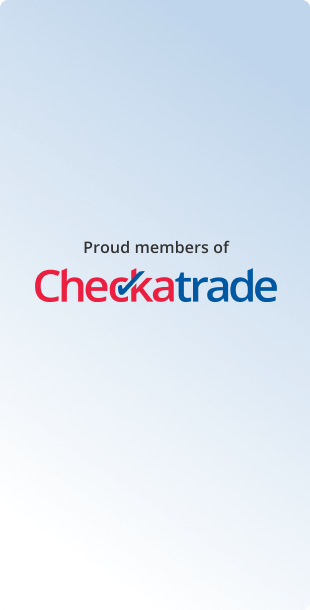 What our customers say about us
"I just had my shutters installed and they look amazing, the quality of the workmanship installing them was first class, it is refreshing to see that there are still craftsman out there who take pride in their work. Thoroughly recommended"
"Shutters look amazing, couldn't be happier, from advice from initial quote, through to the installation. Very professional service and competitive prices. Cannot fault. Would definitely recommend Woodthorpe Joinery."
"We ordered the shutters at separate times and each time the process was very smooth and I never needed to chase for updates or responses. Ian the installer was fabulous and exceptionally professional in his manner. The standard of fitting is very good and I truly had no issues with this company and would highly recommend them."
Sales appointment & measure up
No obligation quotation supplied. Quote agreed, deposit supplied 50%
Receipt sent & order placed
Scheduling dept gets in touch to arrange installation & installation date agreed
Balance invoice sent with dated installation day
Installation and payment of balance on completion
We would love to hear from you!
Get in touch with us today to get a no obligation quote.
We will come to you to discuss your options, free of charge.